Picture below: Lustgården 1917.
The large house was built by the artist Elis Åslund in the early 20th century. Elis sold the farm in 1917 and he moved with his family to Djursholm himself, which may have been due to the fact that he more and more switched to earning a living as a portrait painter. Pensionat Lustgården was then started in the yard by the new owners, who we unfortunately do not know much about other than that the cellar master was called Hjort Olle. The picture below is from an advertisement where the farm was advertised under the heading "Landtställe". The photo in the ad shows the waterline far higher up than it is today, which can be explained by the extremely strong spring river 1917. as well as a canoe that can be rented.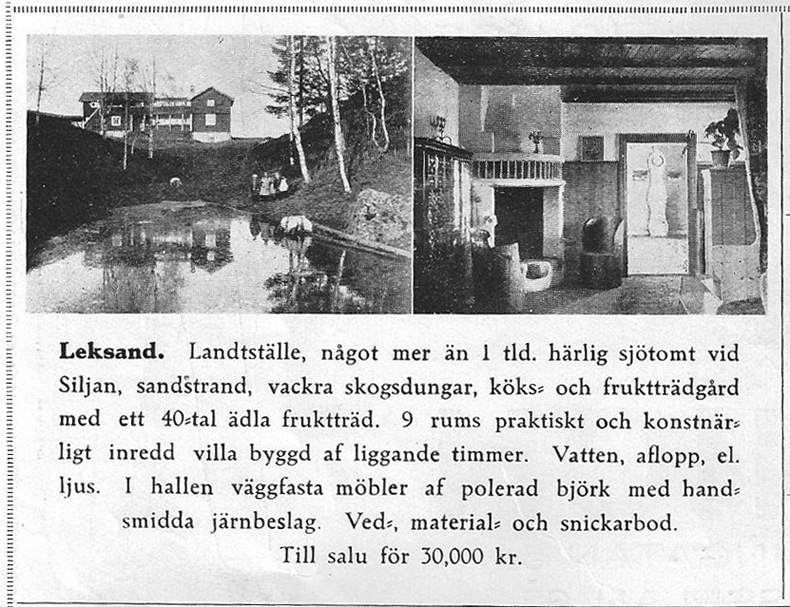 1920
1920s Picture below: Lutgården around 1920. After the sale, Pensionat Lustgården was started and then, among other things, the long building "Längan" was added. with from the beginning 8 extra rooms which were later also extended with a 9th room ..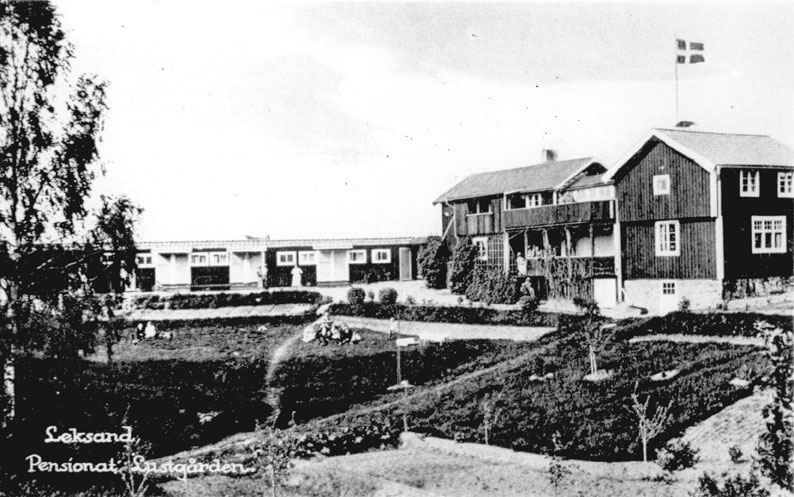 1920s Picture below:
Picture below: One of many visitors to the guest house Lustgården. Foreman Hans Hansson, Lerdal, Rättvik, on a trip sometime in the 1920s with his Fiat. His far right. Other people unknown. Photo from Rättvik Municipality's Culture / image archive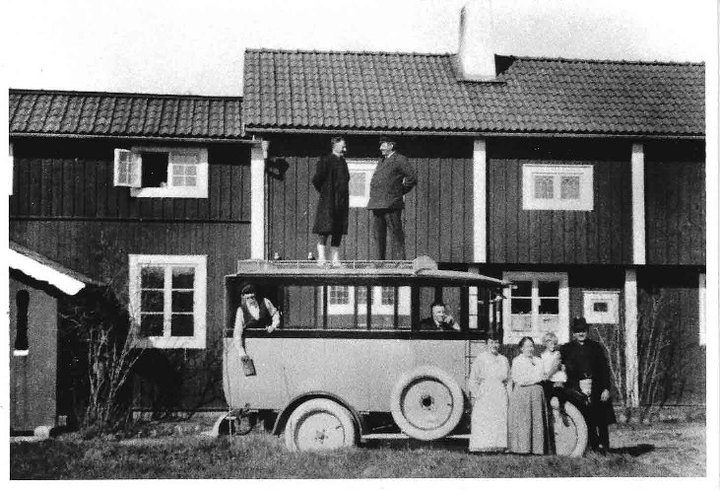 1930s Picture below:
Lustgården 1934. Notice some of the guests to the right in the picture looking out through the ivy from the not yet expanded porch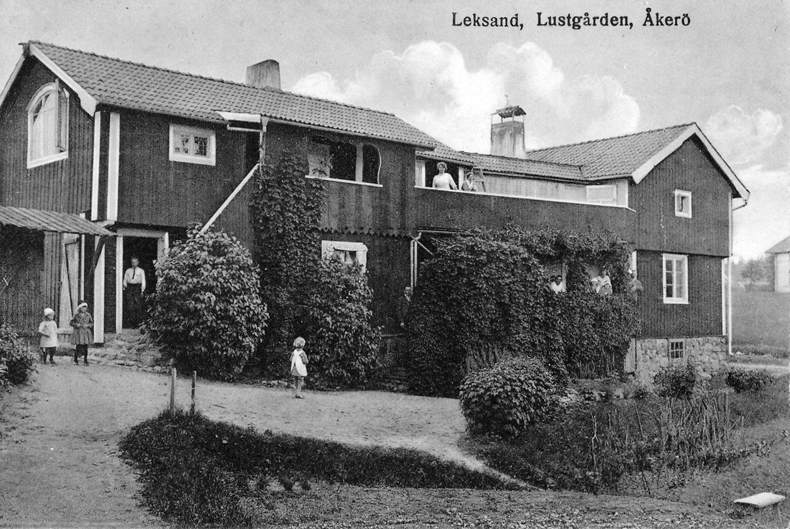 Leksands Lustgård
Sjöåkersvägen 40
Telefon: 0247 - 148 24